Home
is where the
heart
is
Everyone aspires to build their dream home. People from lower and middle income groups have the same aspirations but often lack access to proper financial channels to make their dream a reality. At Varashakti Housing Finance, we offer seamless affordable housing solutions. What sets us apart is the quick turnaround time, digital sourcing, customised products and centralised credit assessment. We strive to have technology at the forefront of our business and our target clientele includes graduated women entrepreneurs with successful businesses. Operational since 2019, Varashakti is on the road to supporting 10,000 families build their dream homes!
To be the preferred affordable housing finance company enabling the economically weaker sections to realise their dream homes
To fund safe and secure houses with water and sanitation thus improving the standard of living for the poor
To serve 10000 clients and build a loan book of Rs.250 Crores by 2024
Transparent, Client centric and Efficient
Empowered & employed borrowers
Climate resilient products
Our products are designed after understanding our client requirements
Those who've trusted us with advice and funding. Our lenders include commercial banks, NBFCs and Government agencies.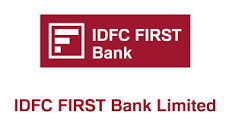 Establishing a strong presence in south India with our network of
21 branches

in Tamil Nadu, 5 branches in Karnataka and 4 branches in Andhra Pradesh.